Spiritual Leadership–So What?
This post was written by Mel Lawrenz
[This article is part of the "spiritual leadership today" study/discussion going on this year. For all articles in the series, click the Spiritual Leadership tab at the top of the page. To have them delivered, subscribe to The Brook Letter]
A senior leader handed me a book the day I was selected to be a leader of the campus ministry at my college. He said it was required reading for all new leaders. It was called Spiritual Leadership, and the author was J. Oswald Sanders. I remember reading for the first time about sincerity, discipline, wisdom, integrity, humility, and other characteristics of spiritual leadership. Sounded both inspiring and intimidating. Sanders also wrote about the effective use of time, the art of delegation, and the costs of leadership. As I re-read Sanders now it seems slightly idealized, yet it is without question a classic, having provided a baseline for leadership for more than one generation.
The world has changed in so many ways in the last forty years since Sanders wrote. So what does spiritual leadership look like today?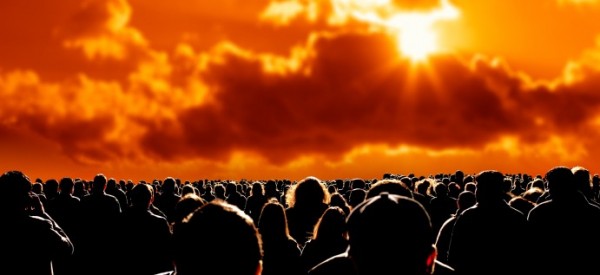 The obvious place to begin is with the question: just what is "spiritual leadership"? I've found different authorities using slightly different concepts, but they all agree that spiritual leadership, in contrast with leadership in general, draws upon the power and purposes of God. That is easy to say, but not always lived out.

It is simple for Christian leaders to go about the business of exerting influence toward certain goals, and to do it "in the name of Christ," but that is not the same thing as leadership that truly draws upon the mysterious power and movement of God. Leadership that knows when to go and when to wait. Leadership that cuts against conventional wisdom when that is contradicted by the wisdom from above.
A mountain of books have been written on leadership, and they have this common denominator: leadership means influence. The distinctive of spiritual leadership is that it assumes that God is the only true transforming influence, and that our role as leaders is to be God's instruments in the work he wants to do in the world.
If that seems to us to go without saying, we should be careful. Usually the things that go without saying need to be said. And said again. And again.
In leadership we deal with matters of power, authority, and truth. In the 21st century, however, people are understandably leery of power (because it often takes the form of manipulation), authority (because of all the authoritarian controllers out there), and truth (because some people see truth as their personal possession). There is a fine line between the use and abuse of the role of leadership in nations, corporations, and even Christian churches and organizations. Yet, when we look at the first generation of Christian leaders, they definitely pursued the mission Jesus left them with power, authority, and truth. So how do we prevent their corruption? And how do we make sure that even as we use the word "spiritual," we don't have an attitude of privilege, superiority, or elitism.
Spiritual leadership means helping people come under the transforming influence of God. But it also means dealing with people as the spiritual creatures that they are. Secular leadership can look like herding cattle, but spiritual leadership must address matters of the spirit. The theology of the Imago Dei will help us here. Human beings are made "in the image of God." In the Genesis account, only humans are made "in the image." This is the foundation of our dignity and worth. Like God, humans are capable of being relational, self-aware, creative, moral, rational, deliberative. Sin has tarnished that image at every level, yet this is what we are to be. Spiritual leadership, in other words, recognizes the essential spiritual nature of human beings, and pursues objectives that line up with the Genesis intent. Creation, fall, redemption, and restoration is the great arc of history. And God's leadership call places on business leaders, community leaders, educators, church leaders, parents, and other kinds of leaders the onus of following that arc.
I find myself thinking a lot about the specific ways in which this world would be different if Christian leaders of all sorts saw their calling in these terms. The consequences would be enormous.
Some of my colleagues and I have been laying the groundwork in recent months for a year-long study and discussion of spiritual leadership today. I have asked leaders I know from many walks of life to share their experience and wisdom. Once a week The Brook Letter will focus on this theme, including a bit of writing, interviews, surveys, and other places where you, and leaders you know, can join in the discussion. We will be actively pursuing the insights of leaders from all walks of life, from different generations, and from different parts of the world.
This is the perspective I'm starting with on this.
So how do you think things would be different if we restored our baseline of spiritual leadership? And what are some of the practical issues you think we need to deal with in spiritual leadership today?
(Comment below.)
This entry was posted on Wednesday, February 2nd, 2011 at 6:06 pm and is filed under Spiritual Influence.
You can follow any responses to this entry through the RSS 2.0 feed.
Both comments and pings are currently closed.